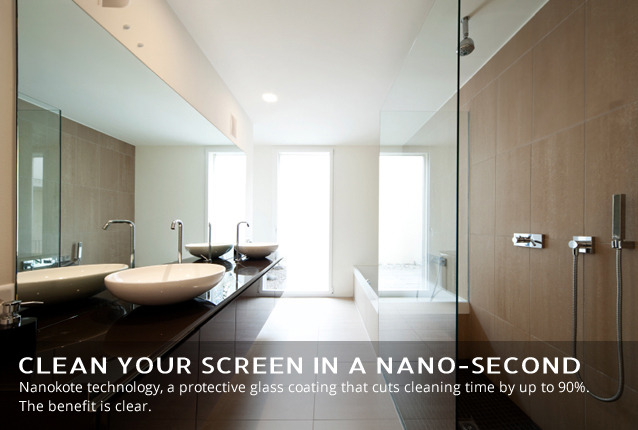 MAINTAINING YOUR NANOKOTE COATED GLASS
Congratulations!
Your new purchase has been factory coated with an extremely durable water and oil repelling glass coating that provides for a protective layer that resists permanent staining; discoloration and the permanent damage of lime scale build-up on glass and makes cleaning much easier.
By following the care instructions, the Nanokote coating will provide for many years of easy to clean surfaces.